About Truecast
Truecast Design Studio was started in 2001 offering internet web design and development services. We have grown in a short time to offer advanced database and programming services and software to our clients.
What's in a Name
The meaning of Truecast Design Studio is to truly and honestly cast your experience for the world to see. We give you the ability to create a witness of who you are and what you have to offer the world. You and your business are important and have a valuable role to play. Truecast is here to help you do that with our internet design skills.
Our Philosophy
We take pride in our work. We want you to be successful in your endeavors by building the tools you need. We allow you to control what features your site has while offering you professional recommendations that will allow your project to succeed.
What We Focus On
We focus on doing custom web programming and development for small business. We also like to do ecommerce database programming to create shopping carts, product displays, and customer interactions. With so many designers here in Portland, we focus on the scripting and programming side of websites. Although it's important to us to create great looking websites as well.
Daniel Baldwin - Owner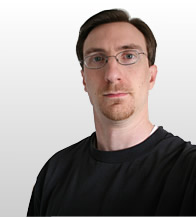 Daniel starting building websites back in 1997 in the era of Netscape Navigator 4 and Internet Explorer 4. In 2003, Daniel studied at the Art Institute of Portland and got his bachelors degree in multimedia and web design in 2005. Since then, he has worked with many long time clients building, improving, and redesigning their websites over the years as well as many short term projects. He has a passion for mobile design and building streamlined user-interfaces. He is always pushing to learn and experiment with new technology and programming features.
Daniel enjoys organic gardening, homesteading, working with audio/visual equipment, hiking, biking, and country living. He is an elder, audio/visual operator, and website admin at his church in Albany. He has a beautiful wife Jael and two sweet little girls.